Ethiopia has a lot to offer beyond its unique calendar. If you're planning a trip there, it's important to be aware of both the positive and negative aspects of the country. Despite misconceptions about safety, Ethiopia has many surprises in store for visitors. Here are ten things you should know before applying for a tourist visa and traveling to Ethiopia.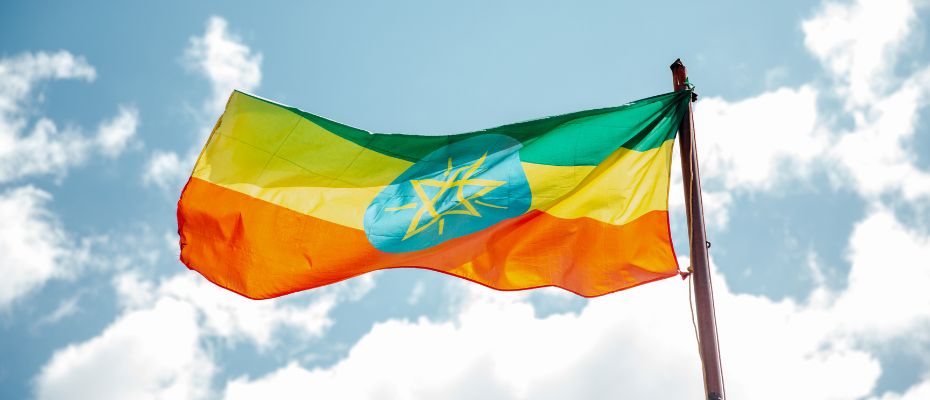 Understanding the Time in Ethiopia
Ethiopia has its own calendar system with 13 months, which is 7 years behind the Gregorian calendar used by most countries. When traveling there, you'll notice that your documents show a date 7 years earlier.
Additionally, Ethiopians start their day at 6:00 am at sunrise, unlike the midnight start of most countries. While locals may use the regular time system, visitors should always confirm departure times for flights and buses, as many have missed them due to confusion about the local time.
Health Risks at High Altitudes
Over 50% of Ethiopia's land is elevated above 1,500 meters, including the capital city, Addis Ababa, which sits at 2,355 meters above sea level.
Visitors from countries with lower elevations may experience health issues such as breathlessness and mild headaches due to the altitude. It's recommended to take at least two days to acclimate before engaging in physical activities.
Negotiable Prices for Goods and Services
In Ethiopia, prices for things like rooms, taxis, and tours are flexible, which can either work in your favor or disadvantage. It's recommended to avoid booking in advance so you can negotiate for a lower price.
If a price seems too high, you can offer a lower rate and often get a better deal. However, prices can also increase to your disadvantage. Be prepared to spend more than the standard rates if bargaining doesn't work out in your favor.
Tips for Dealing with Extreme Weather Conditions
Due to high-altitude areas in Ethiopia, temperatures can vary greatly between hot days and freezing nights. When packing for your trip, bring both warm clothes for the night and lighter ones for the day.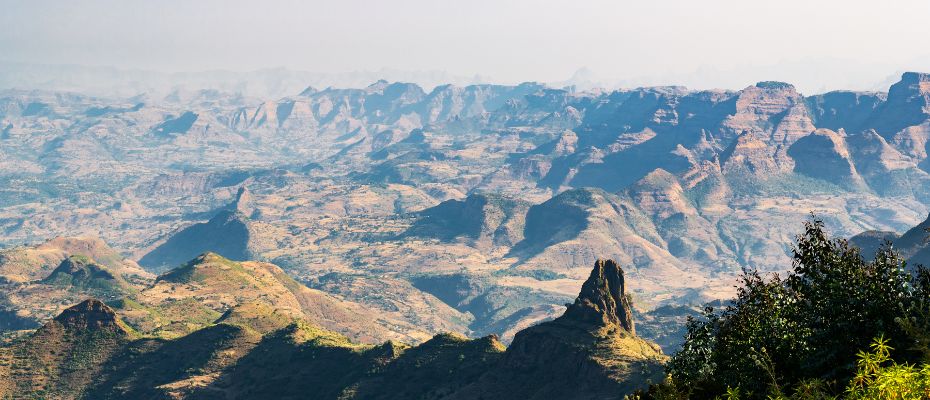 Extreme weather conditions will also impact your activities and schedule. If you enjoy jogging, wait until the sun is up for warmth. Avoid late-night errands that expose you to the cold by staying indoors to keep warm. Be prepared to adapt your plans to accommodate the temperature changes throughout the day.
Reduced Rates for Domestic Air Travel
Ethiopian Airlines offers excellent services to passengers flying into Ethiopia. Even for domestic flights, the airline provides a discounted rate of up to 70% off regular ticket prices.
This is a great deal to consider, as flying is more comfortable and faster than traveling by bus, and the price is worth the convenience. If you haven't tried Ethiopian Airlines yet, it's worth experiencing their top-notch services.
Challenges with Communication and Internet Access
Ethiopia's internet network is unreliable, and the country's sole provider is the Ethiopian Telecommunication Corporation (ETC). Upon arrival at Bole International Airport, visitors may expect to find sim card counters, but they are not available. High call rates may be necessary until travelers can obtain a local sim card.
Additionally, the internet is slow, with Ethiopians still using the 3G system. It's important to be prepared for limited connectivity while in Ethiopia, and travelers may want to plan accordingly to ensure they have access to necessary information and communication channels.
Ensuring Safety While in Ethiopia
Ethiopia is generally safe, particularly in the capital city. Outside Addis Ababa, there is limited nightlife, but cities like Mekele and Lalibela have local bars and occasional live music performances. Rural areas are safer at night but avoid walking alone. Instead, take a taxi to prevent solo attacks.
Scams in Addis Ababa are on the rise, so beware of young men inviting you to join them for a "free" drink or khat chewing session or offering to guide you around the city. After joining, they will demand payment, and noncompliance could lead to trouble.
Exploring the Culinary Landscape of Ethiopia
Food can be a significant factor in whether you enjoy a new place or not. Before visiting Ethiopia, it is advisable to research the local dishes and western food options to see if they suit your taste. While the staple Ethiopian food, Injera, may not be for everyone, the country offers western dishes like burgers, salads, and spaghetti.
Ethiopia is also famous for its coffee, which is considered the best in the world. Vegetarians will find it easy to enjoy their stay in Ethiopia as many Ethiopians follow a vegetarian lifestyle, which is also popularized by the Rastafari culture.
Coping with Restless Children During Travel
In Ethiopian cities, you may encounter children who will ask you for money persistently while you go about your errands. Although some may be genuinely in need of help, most of them do it for fun and as a habit. They can be quite persuasive and may not leave you alone until you offer them some cash.
However, saying NO firmly and giving them a stern face has proven to be effective for most tourists. It's important to remember that giving money to children on the streets can perpetuate the cycle of poverty and may not be the best way to help them. Instead, consider donating to reputable local charities that support children's education and wellbeing.
Essential Information About Obtaining a Visa for Ethiopia
To enter Ethiopia, visitors from most countries are required to obtain a visa. You can obtain a visa upon arrival at the airport in Addis Ababa or apply for one online. The visa fees are $ for a 30-day visa and $ for a 90-day visa. It is advisable to apply for a visa early to avoid any potential delays or inconveniences at the airport.
Conclusion: Important Considerations for a Trip to Ethiopia
With all this information, you can now start planning your trip to Ethiopia with confidence. You can expect a warm welcome and a great experience in this beautiful country. So pack your bags, put on your safari boots, and get ready to explore all that Ethiopia has to offer!