Explore this comprehensive guide for digital nomads in Ethiopia, offering valuable insights into remote work, travel tips, and essential information to make your stay productive and enjoyable.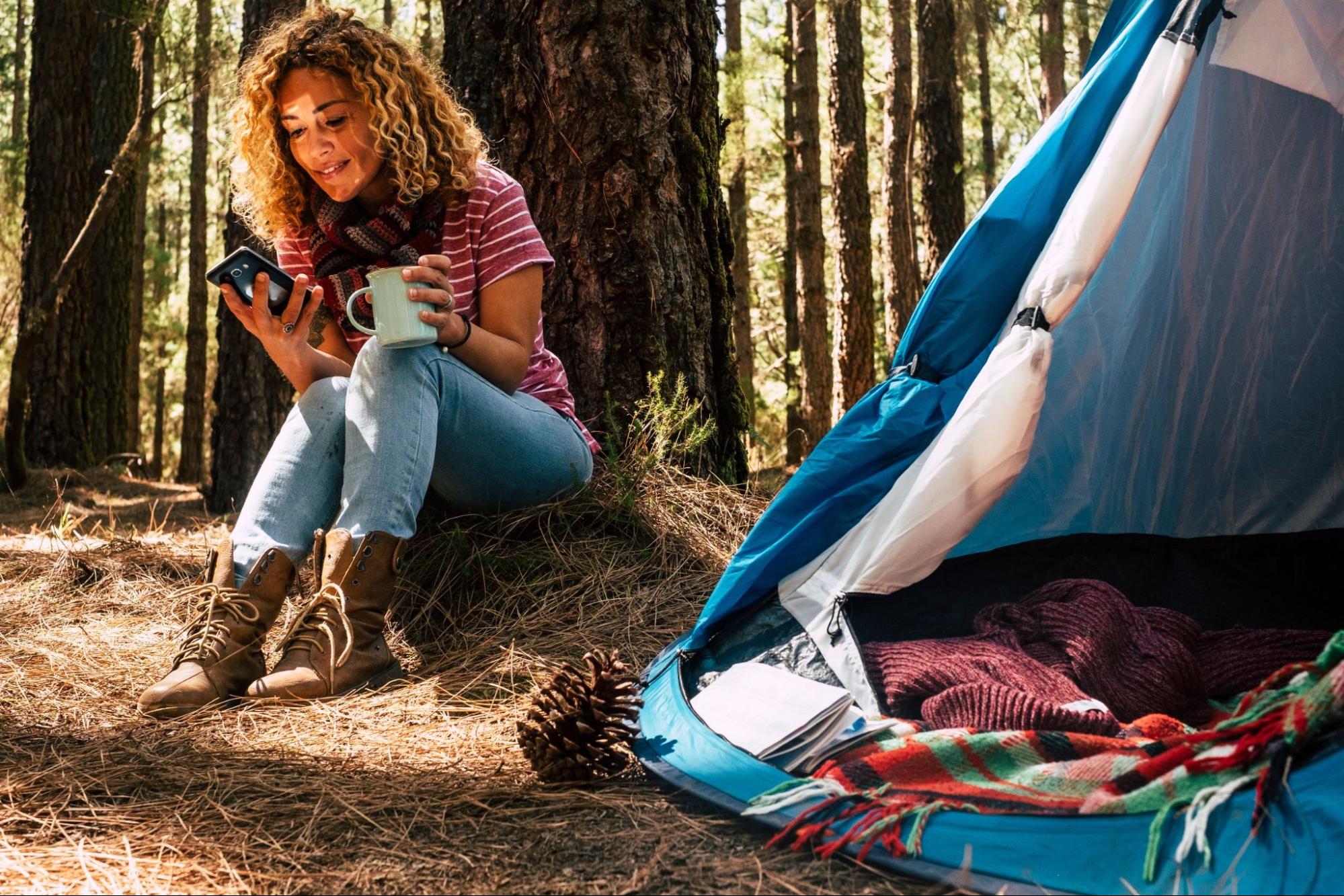 Important things to know before travelling to Ethiopia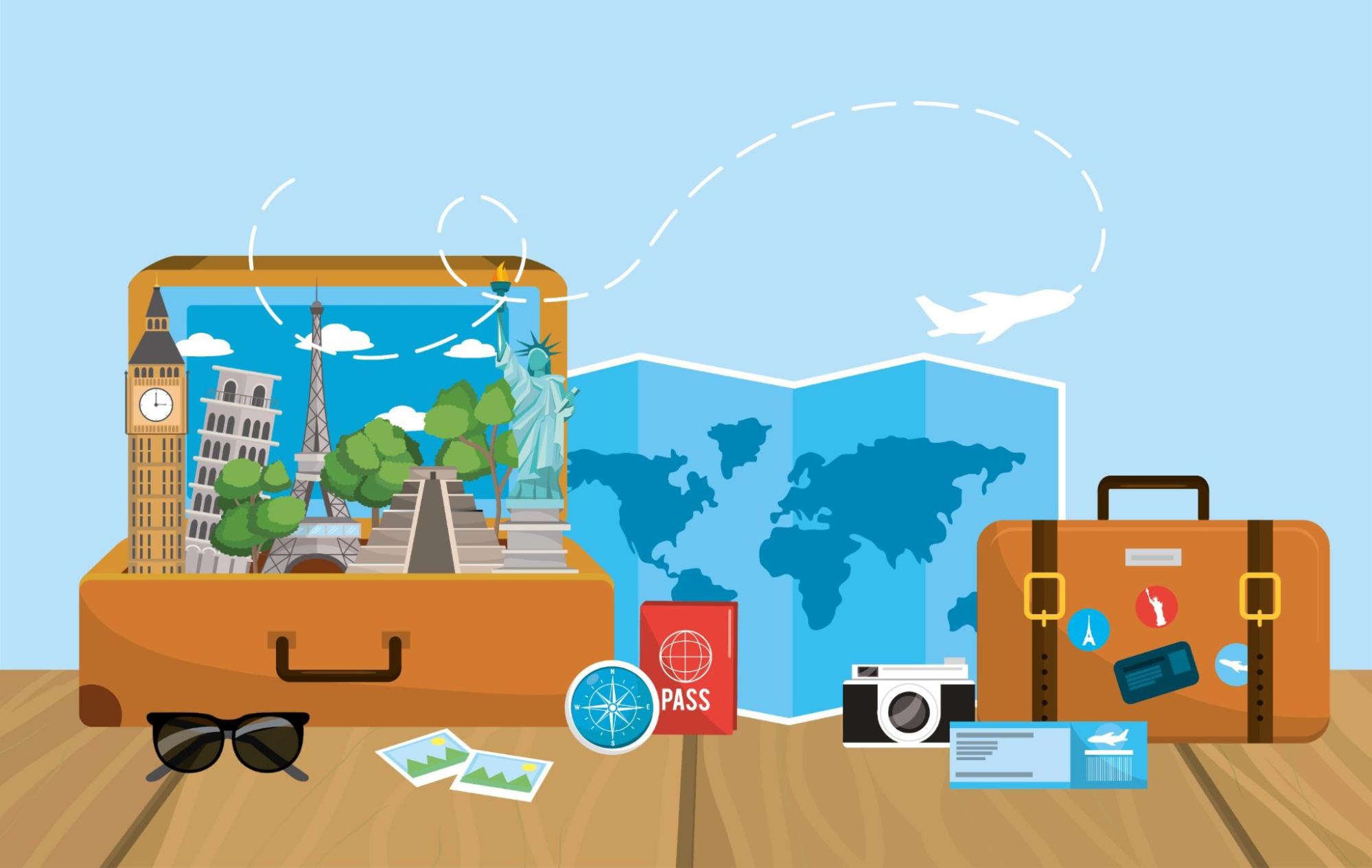 Main Languages: Amharic and Oromo; basic English is widely spoken.
Capital City: Addis Ababa.
Main Airport: Bole International Airport, Addis Ababa.
Currency: Ethiopian Birr; US dollars are widely accepted.
Time Zone: East African Time (EAT) (GMT+3); Ethiopia observes daylight saving time, so the time zone changes to EAT+1 during certain months of the year.
Plug Socket Type: Type C, also known as the European two-pin plug.
Best time(s) to Visit: September to February, during the dry season.
Highlights: Natural beauty, including the Danakil Depression and Simien Mountains; diverse and friendly people; rich culture and history; hiking and trekking opportunities; delicious food and coffee.
Ethiopia's Natural and Cultural Wonders
Explore the captivating blend of natural wonders and rich cultural heritage that Ethiopia has to offer.
Exploring Ethiopia's Scenic Beauty and Hiking Trails
Ethiopia, often referred to as the "Rooftop of Africa," is renowned for its breathtaking hiking opportunities. Vast landscapes of rolling hills and valleys, with peaks reaching heights of 4,000 metres above sea level, offer spectacular trails.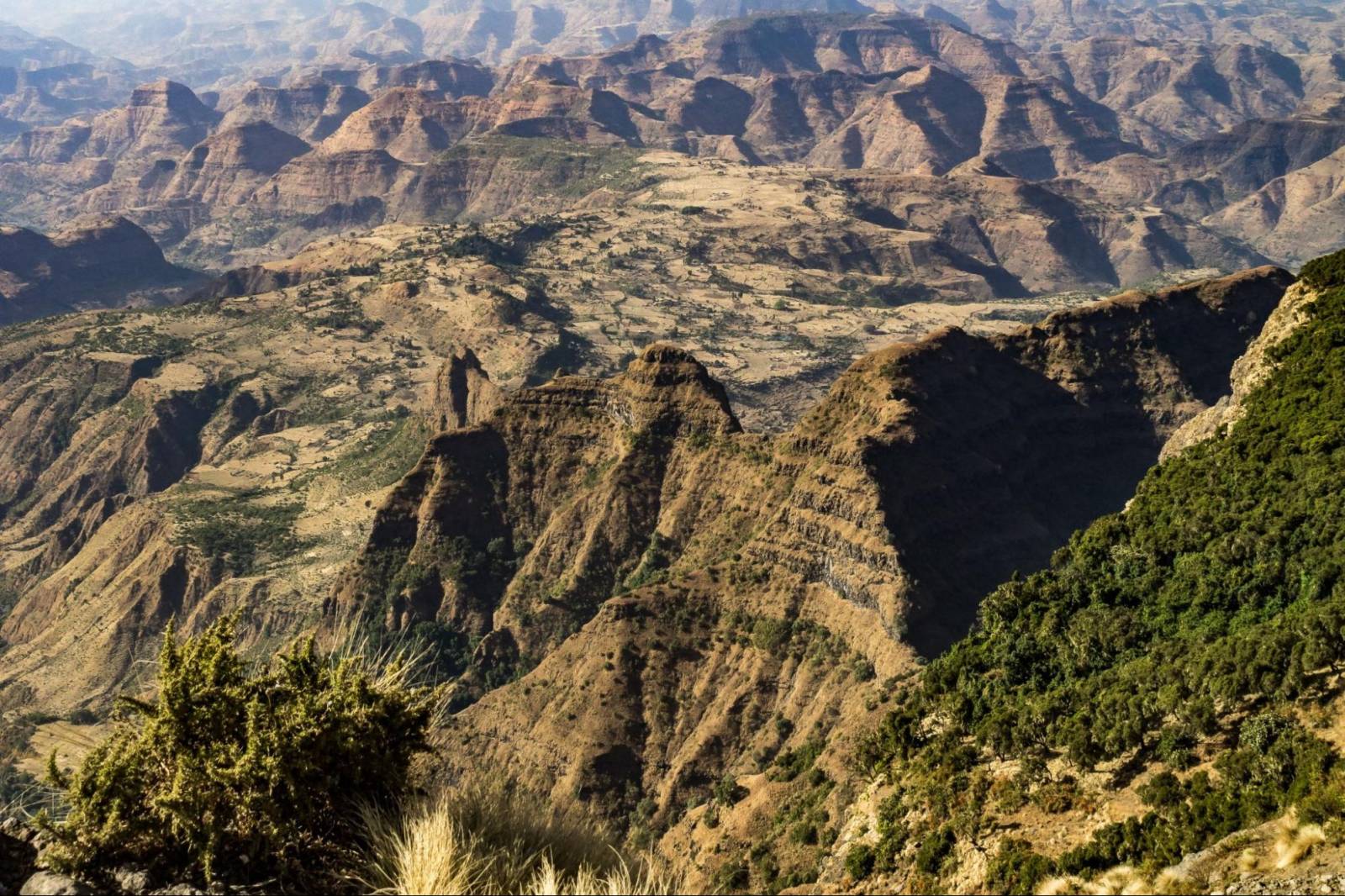 The country's national parks provide accessible routes, ranging from short afternoon walks to extensive two-week journeys. A visit to Ethiopia wouldn't be complete without dedicating time to explore the countryside through hiking adventures.
Savouring Ethiopia's Coffee Culture and Exquisite Cuisine
Ethiopia proudly stands as the birthplace of coffee, and its significance is deeply woven into daily life. Traditional coffee ceremonies remain a fundamental part of Ethiopian culture. Pausing for a few moments at a local coffee stand is a wonderful way to immerse yourself in the country's unique character, no matter where you find yourself. Moreover, Ethiopia boasts some of the finest cuisine in East Africa, offering a rich and diverse array of flavours. Each meal provides an opportunity to indulge in new and delightful culinary discoveries.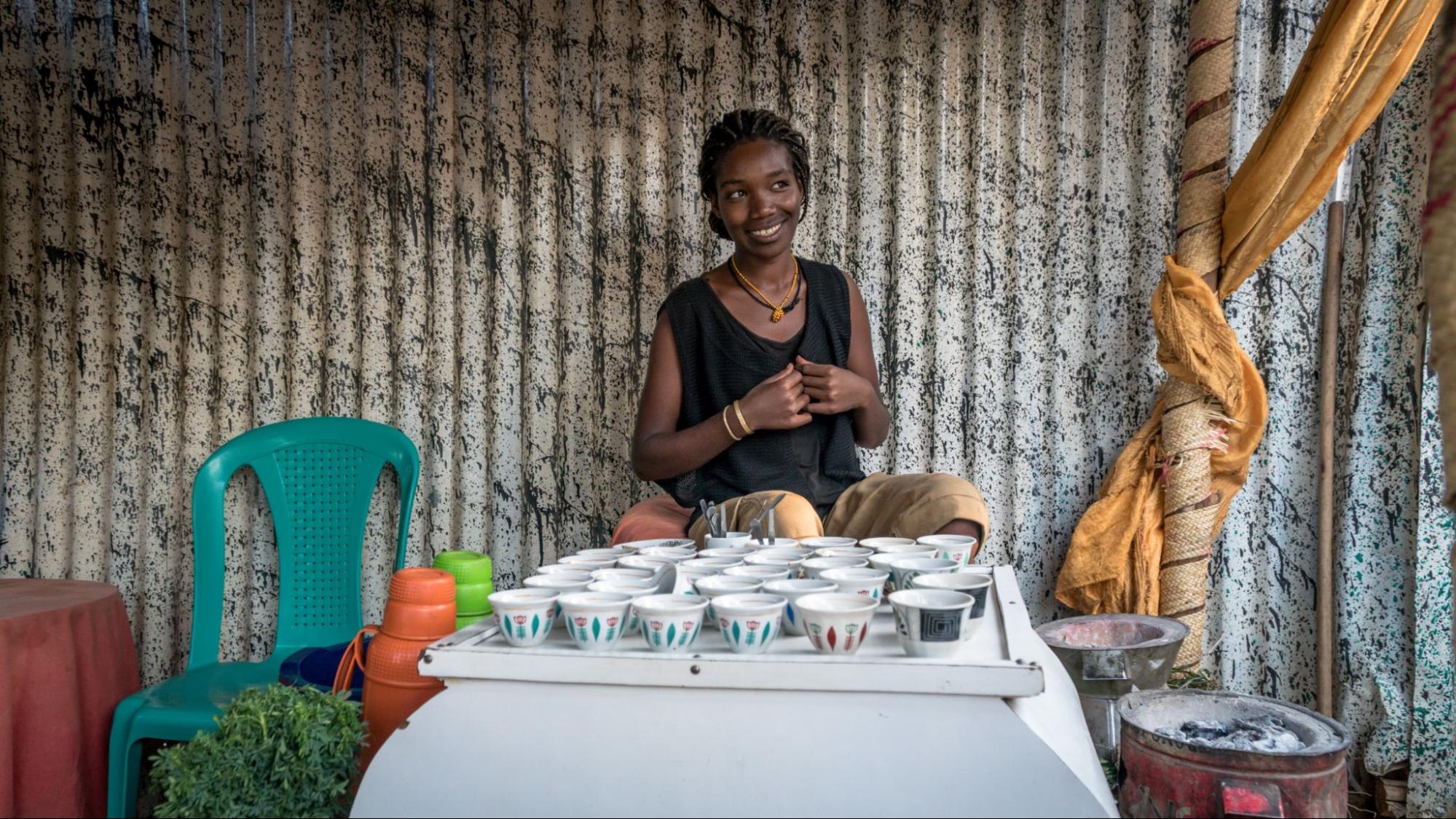 Discovering Ethiopia's Ancient and Enigmatic Cultures
Ethiopia's history is a source of great pride, as it was never colonised by European powers. The roots of Ethiopian life can be traced back to humanity's earliest ancestors. These elements combine to create a captivating blend. Ethiopia's atmosphere is both otherworldly and surreal, akin to a time capsule offering glimpses of an alternate universe where African cultures not only endured the challenges of European imperialism but thrived in its absence. Ethiopians celebrate their distinct cultures, heritage, and arts with unbridled joy, an infectious and delightful experience to partake in.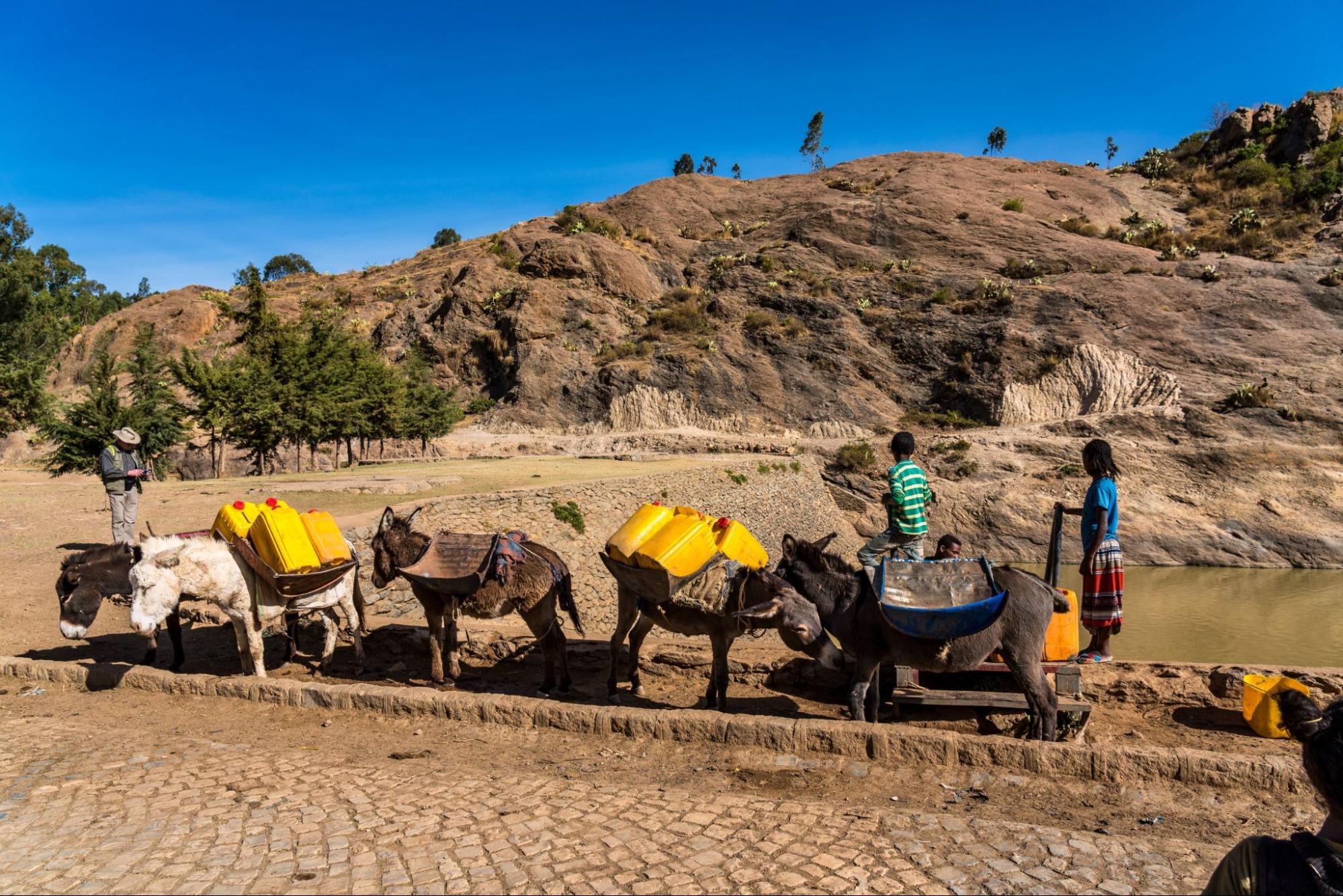 Navigating Ethiopia's Affordable Domestic Flight Options
Ethiopian Airlines operates daily flights connecting major cities and towns throughout the country. Travellers who arrive in Ethiopia with the airline can enjoy discounts of up to 50% on all domestic flights. This affordability makes traversing Ethiopia surprisingly convenient, considering its vast size and diverse geography. When planning your journey, take advantage of inter-city flights to make the most of your exploration in this captivating nation.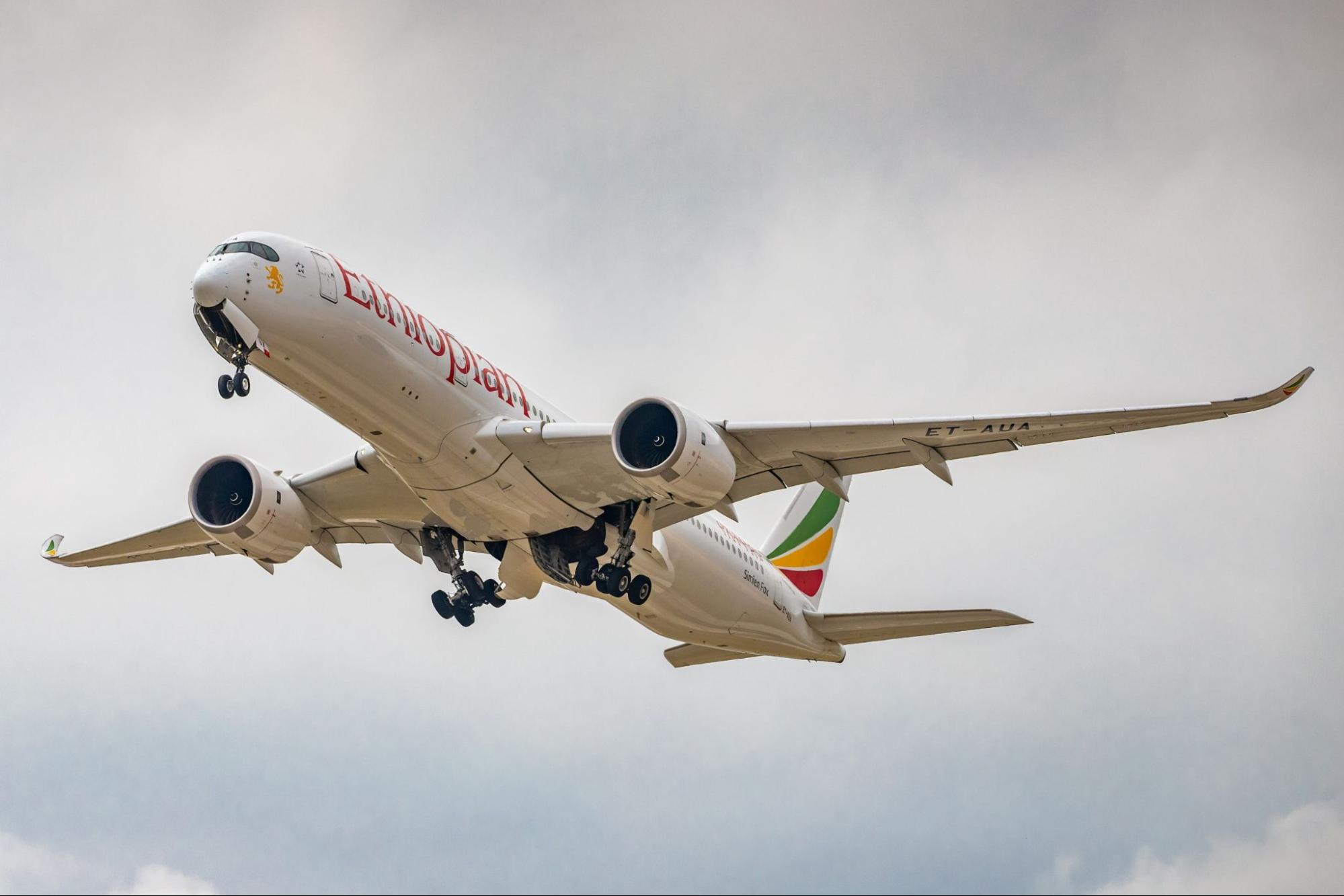 Discover Five Ideal Cafes for Remote Work in Addis Ababa
Discover Addis Ababa's vibrant atmosphere and remote work-friendly cafes, where you can soak up the city's culture and coffee traditions while staying productive.
Tomoca Coffee
Nestled in the heart of Addis Ababa, Tomoca Coffee is a legendary establishment celebrated for its exceptional coffee. The café offers a serene atmosphere with minimalist décor, soft lighting, and comfortable seating.
The aroma of freshly roasted coffee beans fills the air, invigorating your senses and enhancing your work experience. Tomoca Coffee provides reliable Wi-Fi, power outlets, and an array of coffee choices to keep you energised throughout the day. Be sure to savour their signature Ethiopian espresso for an authentic coffee experience.
Kaldi's Coffee
Kaldi's Coffee, a well-known chain of coffee shops in Addis Ababa, is a preferred choice for professionals seeking a conducive work environment. Featuring modern interiors and ample seating options, Kaldi's offers a comfortable space for focused work. The café provides high-speed internet, friendly staff, and a diverse selection of delectable snacks and beverages. Whether you prefer a quiet corner or a bustling atmosphere, Kaldi's boasts multiple locations across the city, ensuring convenience for remote workers.
Mokarar Coffee
If you're in search of an intimate and cosy workspace, Mokarar Coffee is a hidden gem in Addis Ababa. Tucked away in a peaceful neighbourhood, this charming café offers a tranquil ambiance, perfect for productive work. Mokarar Coffee takes pride in its ethically sourced coffee beans, delivering a distinctive blend of flavours to keep you energised throughout the day. The café's warm wooden interiors, soothing music, and welcoming staff create an inviting atmosphere, ensuring a delightful work experience.
Alem Bunna
For a culturally immersive work environment, Alem Bunna is an excellent choice. Located near Addis Ababa University, this café seamlessly blends a relaxed ambiance with Ethiopian art and décor. Alem Bunna offers spacious seating areas, cosy nooks, and abundant natural light, making it an ideal spot for focused work and meetings. While enjoying their traditional Ethiopian coffee, you can also relish live music performances or engage in stimulating conversations with fellow creatives, adding a touch of inspiration to your workday.
Lime Tree Cafe
Situated in the vibrant Bole neighbourhood, Lime Tree Cafe is a favoured destination for professionals seeking a dynamic yet productive atmosphere. With its contemporary and trendy setting, this café exudes lively energy that can fuel your creativity and productivity. Lime Tree Cafe features a well-designed workspace, dependable Wi-Fi, and an extensive menu offering international cuisine and refreshing beverages. Whether you prefer working indoors or on their spacious patio, Lime Tree Cafe ensures a stimulating work environment that caters to your needs.
Internet Connectivity Challenges in Ethiopia
Ethiopia's challenging geography and large population result in unreliable internet outside major cities, despite decent 4G+ coverage in urban areas. Frequent network outages disrupt communication and data usage.
Internet Options in Ethiopia
In Addis Ababa, Wi-Fi is reliable in coworking spaces and upscale hotels, but outside these areas, consistent access is not guaranteed. However, the city offers excellent 4G+ coverage through Ethio Telecom, and getting a 4G+ SIM card with an unlimited plan is advisable for remote work.
Coworking Spaces in Addis Ababa
Addis Ababa provides three diverse coworking spaces with flexible packages, including day passes, catering to various needs and offering dependable internet and comfortable workspaces. Bluespace, iceaddis, and Zellan are notable options for remote workers.
Working From High-End Hotels
In Addis Ababa, hotels like Hyatt Regency, Sheraton, and Intercontinental provide reliable Wi-Fi and a hospitable environment for digital nomads without pressure for additional spending, possibly influenced by the African Union headquarters' presence.
Remote workers in Ethiopia must be aware of the potential for internet blackouts due to political unrest, as the government has imposed sudden and unannounced shutdowns in response to tensions. Planning with contingencies for such disruptions is essential, especially for those with time-sensitive commitments.
Additional Tips
Be flexible: Be prepared to adjust your work schedule and plans as needed in the event of internet outages or other disruptions.
Have a backup plan: Have a backup plan in place, such as a mobile hotspot or a VPN, in case your primary internet connection fails.
Be aware of the political situation: Be aware of the current political situation in Ethiopia and monitor it for any changes that could impact your internet access.
Stay connected: Connect with other digital nomads and expats in Ethiopia to share tips and experiences.
Be patient: Working remotely in Ethiopia can be challenging at times, but it is also a rewarding experience. Be patient and flexible, and you will be able to overcome the challenges and make the most of your time in this beautiful country.
Exploring Ethiopia's Diverse Destinations
Discover Ethiopia's rich and diverse travel destinations, from historic sites to natural wonders.
Addis Ababa: Ethiopia's Capital City
Addis Ababa, often underestimated, is a city of hidden gems with museums, historic sites, and vibrant neighbourhoods. It offers a blend of modern and traditional Ethiopian culture through independent businesses, making it a great place to connect with locals and enjoy unique experiences.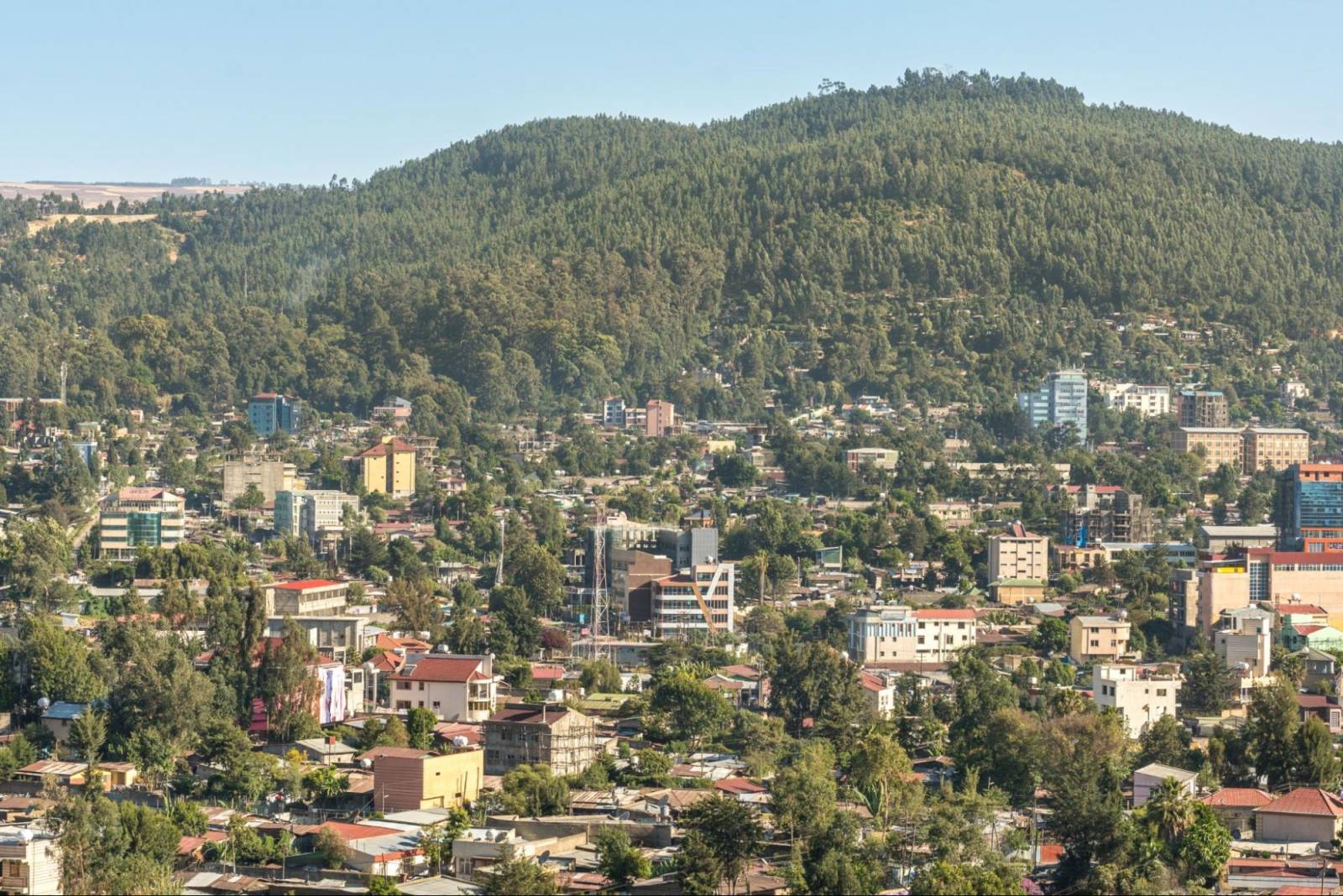 Recommended Accommodations in Addis Ababa:
Mr. Marten's Cozy Place
Hotel Impress
Gondar & Simien Mountains: A Blend of History and Natural Beauty
Gondar is a gateway to the stunning Simien Mountains and boasts Piassa, its historic old town, showcasing Ethiopian heritage and Italian art deco architecture from a past occupation. Visitors can explore Gondar in the morning and start a Simien National Park hike the next day, making it an ideal two-day itinerary.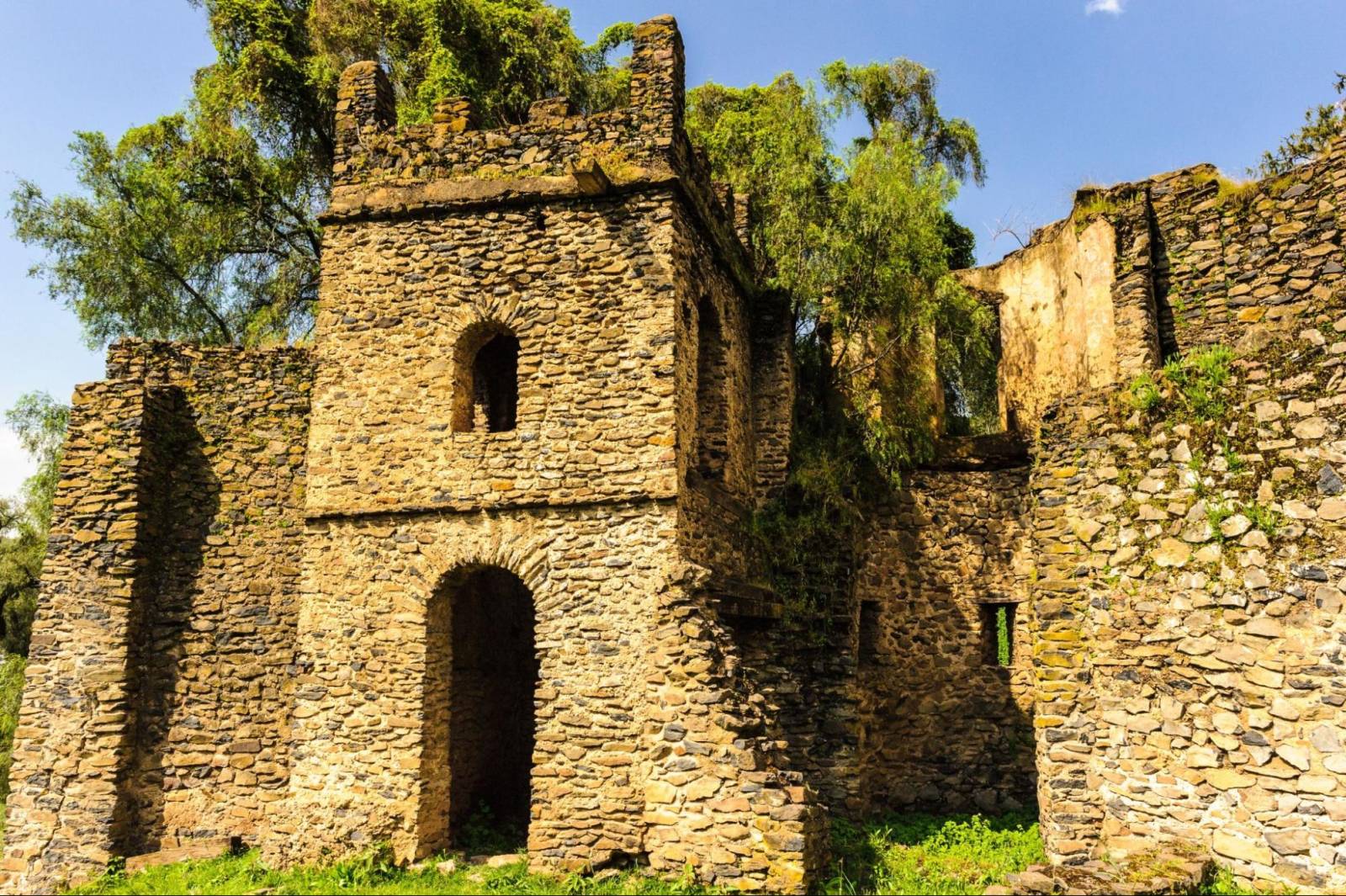 Recommended Accommodation in Gondar:
Quara Hotel (book by phone)
Lalibela: A Timeless Icon of Ethiopian History
Lalibela, Ethiopia, is known for its mystical rock-hewn churches, particularly captivating during early morning mass. Nearby, the Ben Abeba restaurant, founded by a Scottish woman, offers an interesting addition to the Lalibela experience, set on a hill with breathtaking views.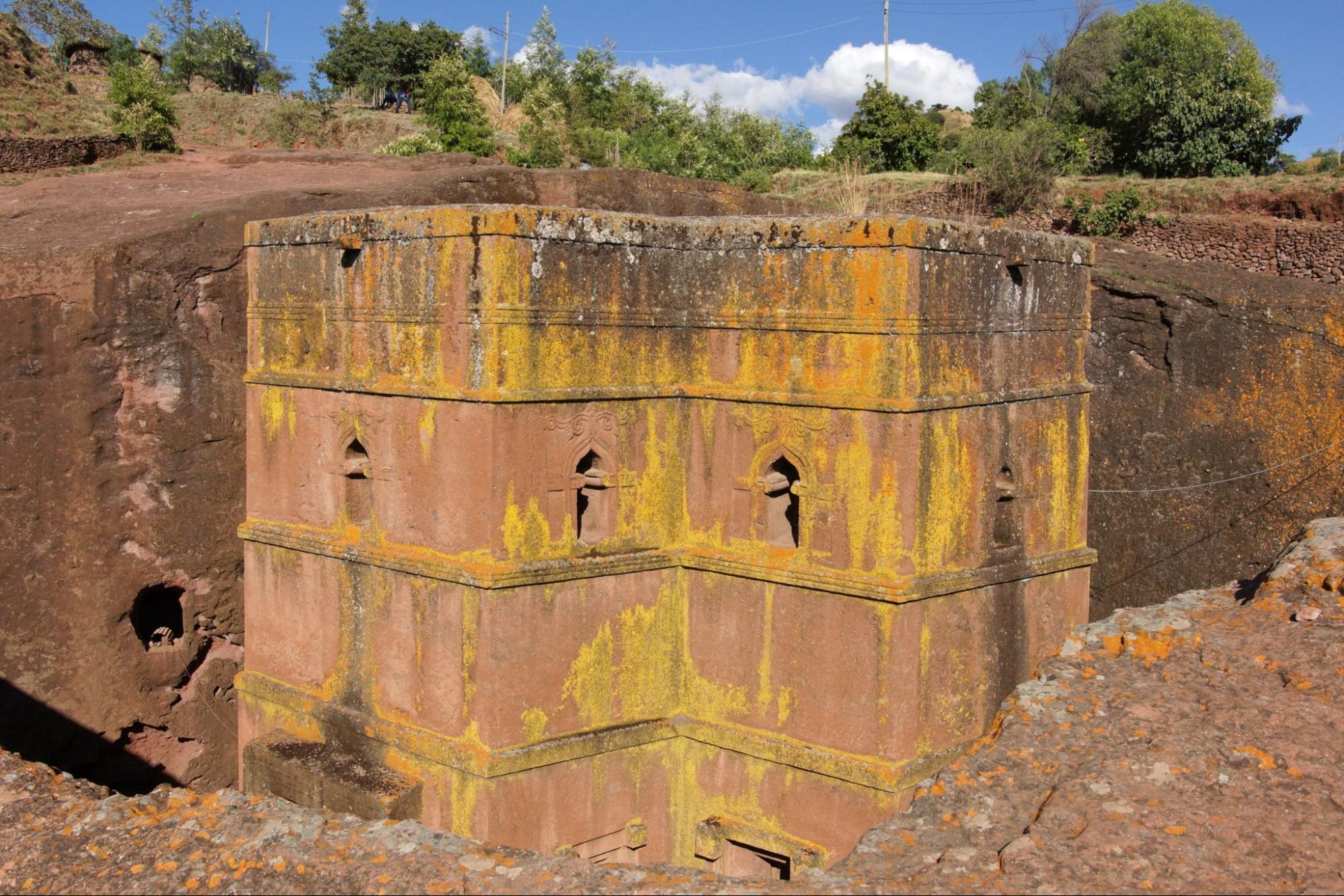 Recommended Accommodation in Lalibela:
Axum: A City of Cultural and Religious Significance
Lalibela, Ethiopia, is known for its mystical rock-hewn churches, particularly captivating during early morning mass. Nearby, the Ben Abeba restaurant, founded by a Scottish woman, offers an interesting addition to the Lalibela experience, set on a hill with breathtaking views.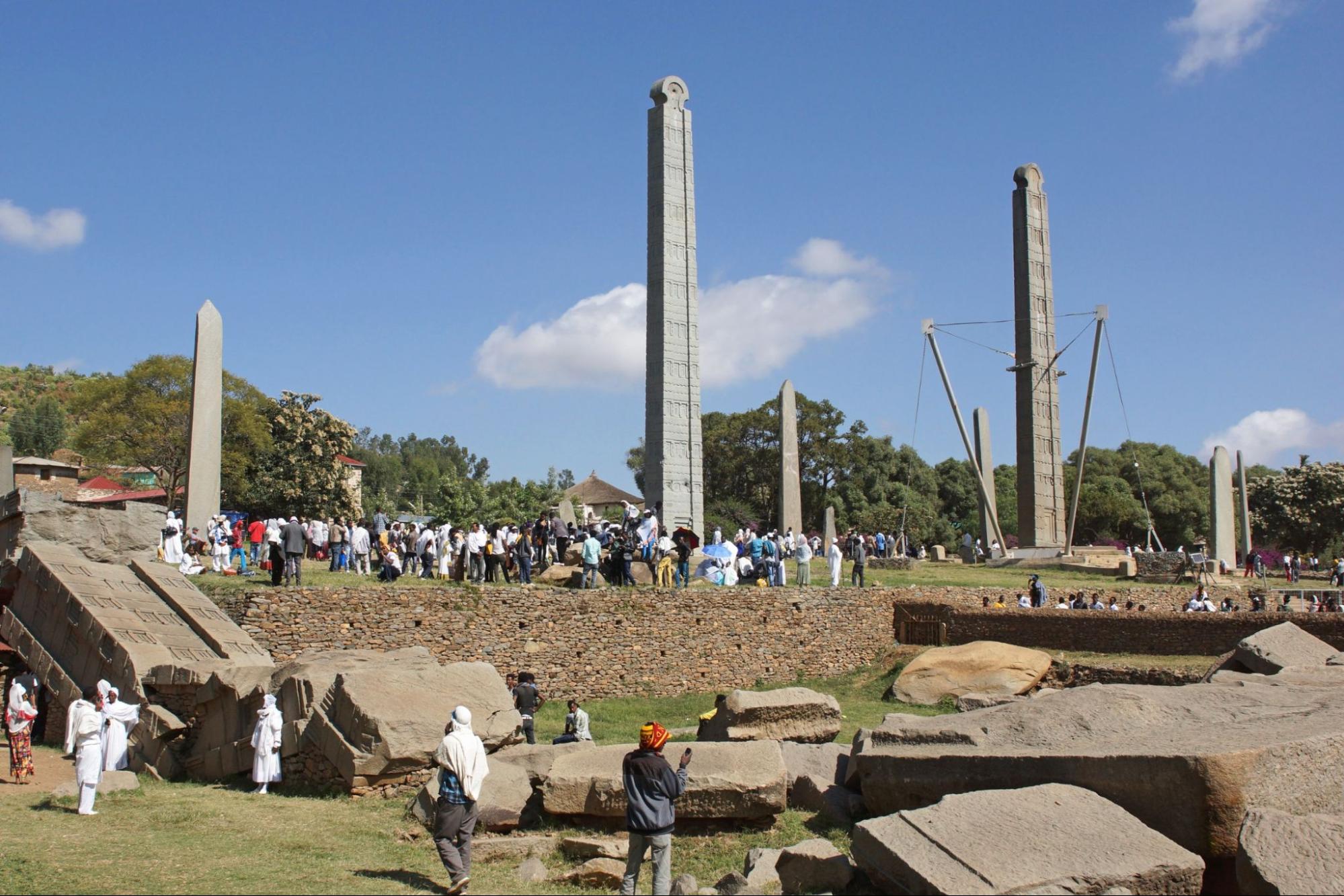 Recommended Accommodations in Axum:
Mekele & The Danakil Depression: A Journey to the Edge of the World
Mekele, the gateway to the Danakil Depression near the Eritrean border, offers surreal experiences like colourful sulphur eruptions, salt flat landscapes, and natural hot springs. It's a chance to witness unique natural wonders and engage with the resilient Afar people in a challenging environment.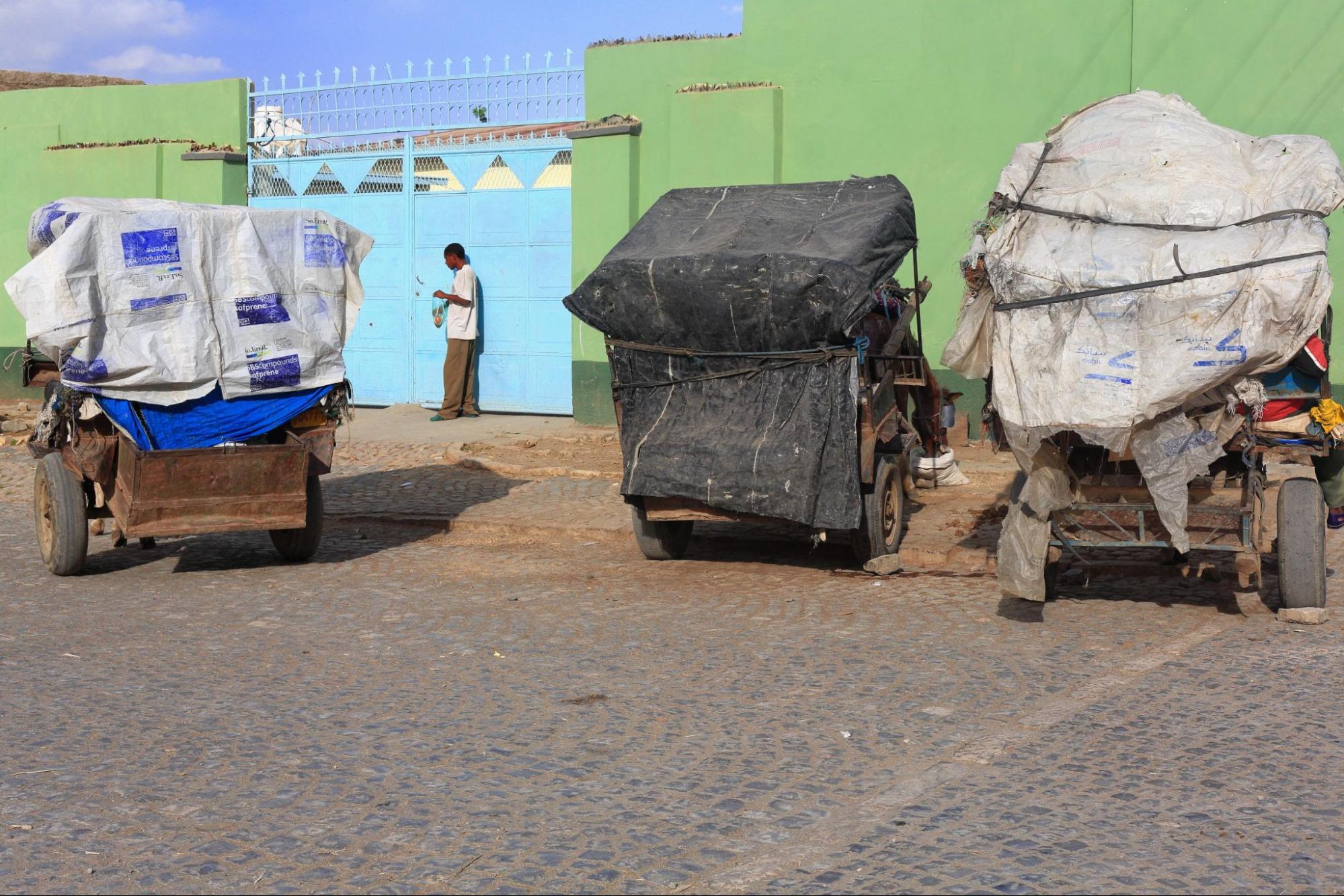 Recommended Accommodations in Mekele:
Parrot Guesthouse
Weyra Pension
Exploring Ethiopia Throughout the Year
Embark on a year-round exploration of Ethiopia with this guide, providing insights into the best times to visit, seasonal highlights, and travel tips for a memorable and diverse Ethiopian experience.
Ethiopia can be visited year-round, but the best time to go is during the dry season from September to February, when the weather is more predictable and there are many festivals and celebrations taking place.
The peak tourist season is in January, when the two major Orthodox holidays of Leddet (Christmas) and Timket (Passover) are celebrated.
It's important to be respectful of the pilgrims during these festivals and avoid encroaching upon their privacy.
Here are some additional thoughts on exploring Ethiopia throughout the year:
Rainy season: The rainy season in Ethiopia can be a great time to visit if you're looking for a more peaceful experience and don't mind the wet weather. The countryside is lush and green, and there are fewer tourists around. However, it's important to be prepared for unpredictable weather and road conditions.
Dry season: The dry season is the best time to visit Ethiopia if you're interested in hiking, trekking, and exploring the country's many outdoor attractions. The weather is mild and sunny, and the roads are in good condition. However, it's important to note that the dry season is also the peak tourist season, so expect higher prices and larger crowds.
Exploring Ethiopia's Transportation Options
Discover Ethiopia's transportation choices, from well-established domestic flights to rugged road journeys, enabling exploration of its diverse landscapes and attractions.
Getting Around Northern Ethiopia with Ease: Northern Ethiopia has relatively easy transportation options, including domestic flights and buses. Overland journeys can be lengthy, but strategic planning and flying can help you circumvent these challenges.
Holiday Exploration in Ethiopia: For a comprehensive holiday experience in Ethiopia, follow the 'Northern Loop' itinerary, starting in Addis Ababa and exploring various cities in a circular route over 2-3 weeks.
Long-Term Stay in Ethiopia: For those considering a more extended stay in Ethiopia, settling in Addis Ababa and using it as a base for exploration is a viable option. Weekend getaways can involve flying to different cities for sightseeing and hiking, offering a balance between urban life and discovering the country's diverse landscapes.
Domestic Flights for Convenient Travel: Ethiopian Airlines offers daily domestic flights connecting Northern Ethiopian cities, providing convenient and time-saving alternatives to overland travel, with some flights taking just one hour compared to over 12 hours by road.
Overland Travel by Bus: Ethiopia offers well-maintained roads and reliable buses for overland travel, but considering the country's vast size, it's best to limit bus journeys to shorter routes, like the 4-hour trip between Axum and Mekele.
Overland Travel by Train: There is a regular train service departing from Addis Ababa to Djibouti, with a stop in Dire Dawa, close to Harar. Detailed information on travel times, costs, and schedules can be found through relevant sources.
Navigating Currency and Payments in Ethiopia
Managing currency and payments in Ethiopia involves primarily using the Ethiopian Birr (ETB) and being prepared for limited card acceptance outside major cities.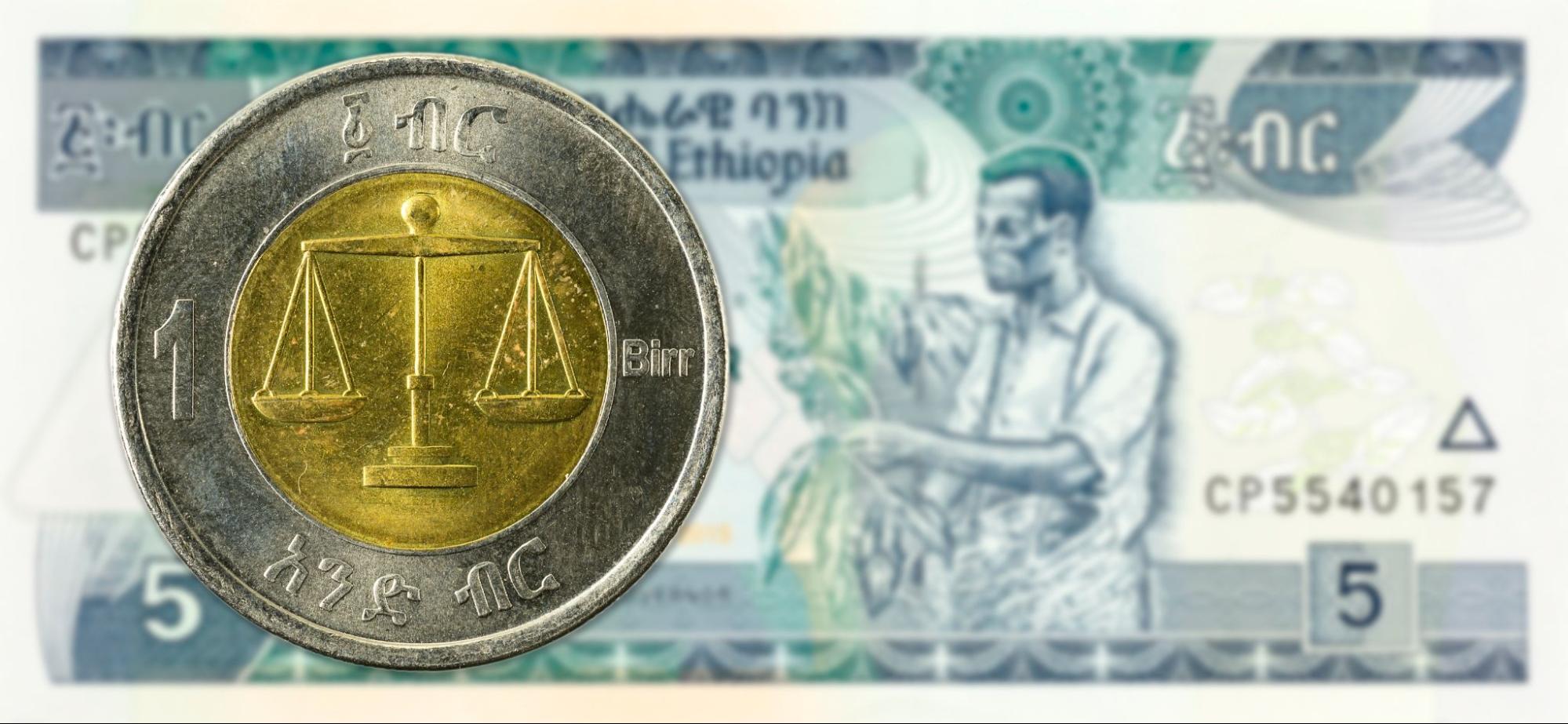 Navigating Currency and Payments in Ethiopia
In Ethiopia, cash is essential, especially outside major cities. US dollars are commonly accepted, but having Ethiopian birr (ETB) for smaller expenses is advisable in this primarily cash-based economy.
Here are some safety tips for managing your money in Ethiopia:
Be careful when exchanging money, and be sure to get a receipt.
Keep your cash and credit cards in a safe place, and don't carry around too much cash with you at once.
Be aware of your surroundings when withdrawing money from ATMs.
Avoid using ATMs at night or in deserted areas.
Let your bank know that you'll be travelling to Ethiopia so they don't flag your card as suspicious.
Understanding Time in Ethiopia
Ethiopia observes its own unique time zone, which is UTC+3. This means that Ethiopia is 3 hours ahead of Coordinated Universal Time (UTC).
Here are some tips for adjusting to the Ethiopian time zone:
Go to bed and wake up earlier than you normally would.
Avoid napping during the day.
Expose yourself to bright light during the day and avoid bright light at night.
Drink plenty of water and avoid caffeine and alcohol.
Ethiopian Tourist Visa Requirements
To visit Ethiopia as a tourist, you'll need to meet specific visa requirements, which may vary depending on your nationality and the purpose of your trip.
Ethiopian Tourist Visa Requirements
Passport: Your passport must be valid for at least six months beyond your intended date of departure from Ethiopia.
Ethiopian Visa: You can apply for an Ethiopian visa online or at an Ethiopian embassy or consulate. The online visa application process is quick and easy, and you can receive your visa within 24 hours.
Visa Fees: The visa fee for a Ethiopian single-entry tourist visa is 50 USD.
Other Requirements: You may also need to provide additional documentation, such as a proof of return flight and hotel reservation, depending on your nationality.
Safety Considerations in Ethiopia
Ethiopia is generally a safe country for tourists, but it's important to be aware of your surroundings and take precautions against petty crime.
Avoid walking alone at night, especially in unfamiliar areas.
Be careful with your belongings in crowded places, such as markets and bus stations.
Be aware of the potential for political unrest and avoid participating in demonstrations.
If you're planning on hiking in the countryside, it's advisable to hire a guide and armed security guards.
Additional Tips
Dress modestly, especially when visiting religious sites.
Be respectful of local customs and traditions.
Learn a few basic Amharic phrases.
Drink bottled water and avoid eating raw fruits and vegetables.
Be prepared for altitude sickness, especially if you're travelling to high-altitude areas.
FAQS
Is Ethiopia a suitable destination for digital nomads?
Ethiopia offers unique experiences and rich cultural immersion for digital nomads. However, limited internet infrastructure and potential political unrest should be considered.
What is the internet situation in Ethiopia for digital nomads?
Ethiopia's internet infrastructure is generally less reliable, especially in rural areas. In urban centres, 4G+ coverage is better, but it's recommended to have a backup plan for internet access.
Can digital nomads use credit cards in Ethiopia?
Credit card usage is limited in Ethiopia, mainly accepted in high-end hotels and Ethiopian Airlines offices. Cash, preferably in US dollars, is the preferred payment method.
Is Ethiopia safe for digital nomads?
Ethiopia is considered safe for tourists and digital nomads. While pickpocketing incidents have been reported, exercising caution and staying informed about potential political unrest is advisable.
What are some must-visit destinations in Ethiopia for digital nomads?
Ethiopia offers a diverse range of destinations, including Addis Ababa, Gondar, Lalibela, Axum, Mekele, and Harar, each with its own unique cultural experiences and attractions.
What is the best time to visit Ethiopia as a digital nomad?
The best time to visit Ethiopia is during the dry season, from September to February, when the country hosts numerous festivals and celebrations.
How can digital nomads get around Ethiopia?
Domestic flights with Ethiopian Airlines are a convenient option. Overland travel by bus is possible but can be time-consuming for longer distances. Train services are available for certain routes.
Are there coworking spaces in Ethiopia for digital nomads?
Yes, Ethiopia has a few coworking spaces in cities like Addis Ababa, offering comfortable workspaces and reliable internet for digital nomads.